Researching security of Avalanche projects
The goal of the research was to learn how much the Avalanche ecosystem is secured. To calculate this, we've agreed on 2 factors that determine the security:
The first thing off was listing all Avalanche projects. When we were categorizing these projects, we noticed that a lot of them are associated with the blockchain rather than used to connect with the blockchain. That is why we've filtered out third-party projects that do not connect directly with Avalanche.
In the end, we've got 163 projects:
99 DeFi
48 Infrastructure
16 Wallets
We've then counted how many Avalanche projects are protected by either of the approaches.
Avalanche Security Infographics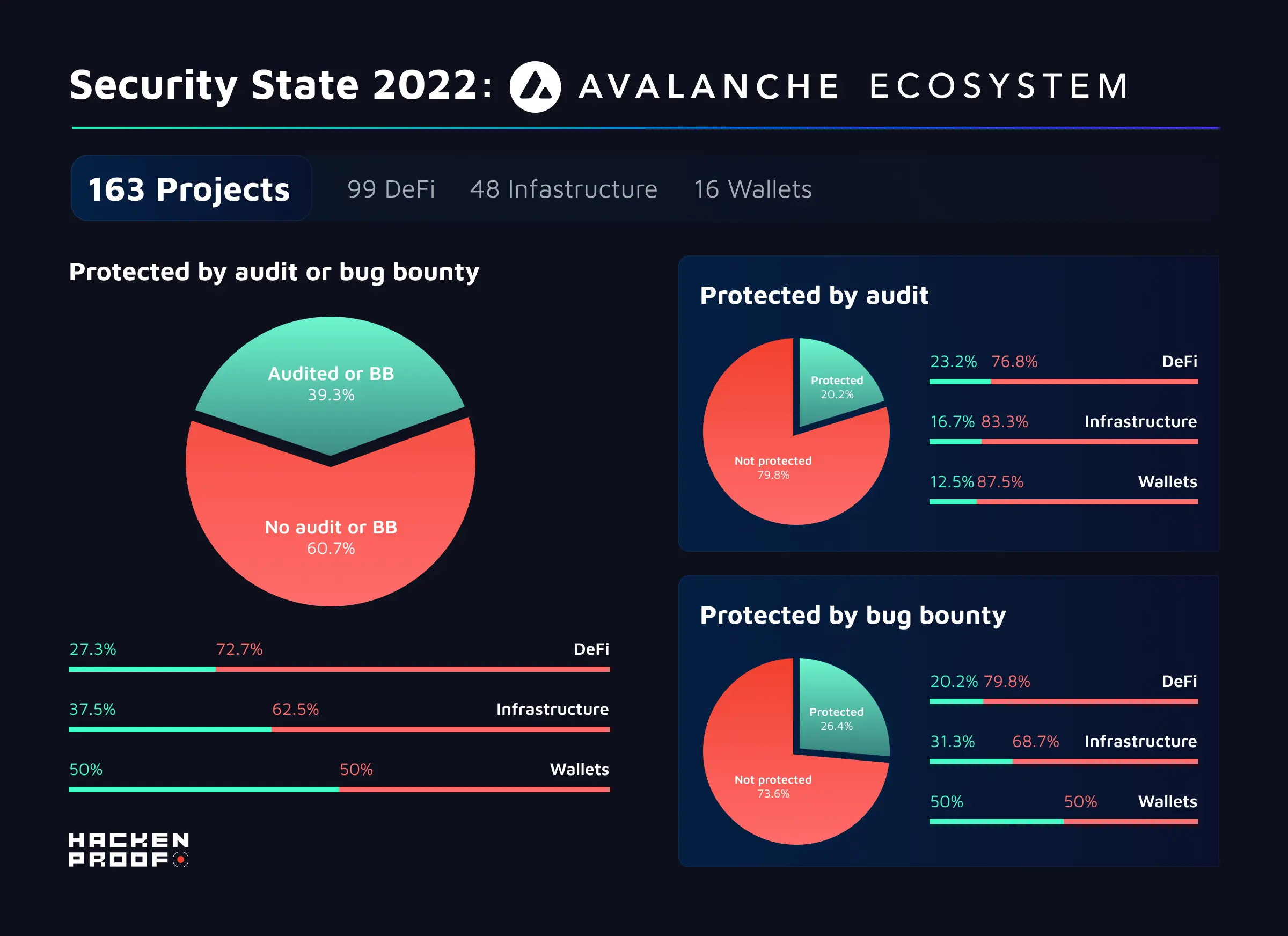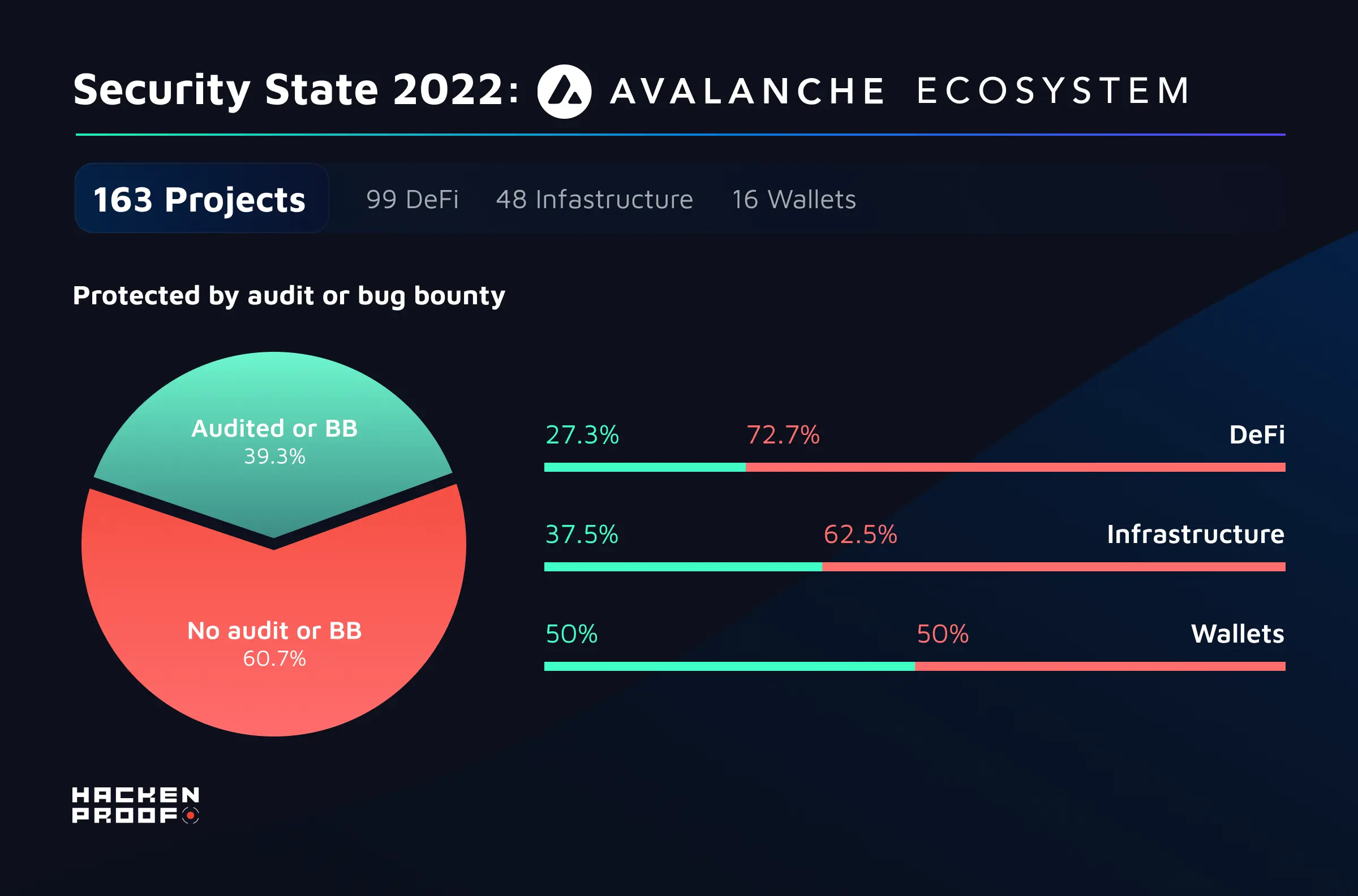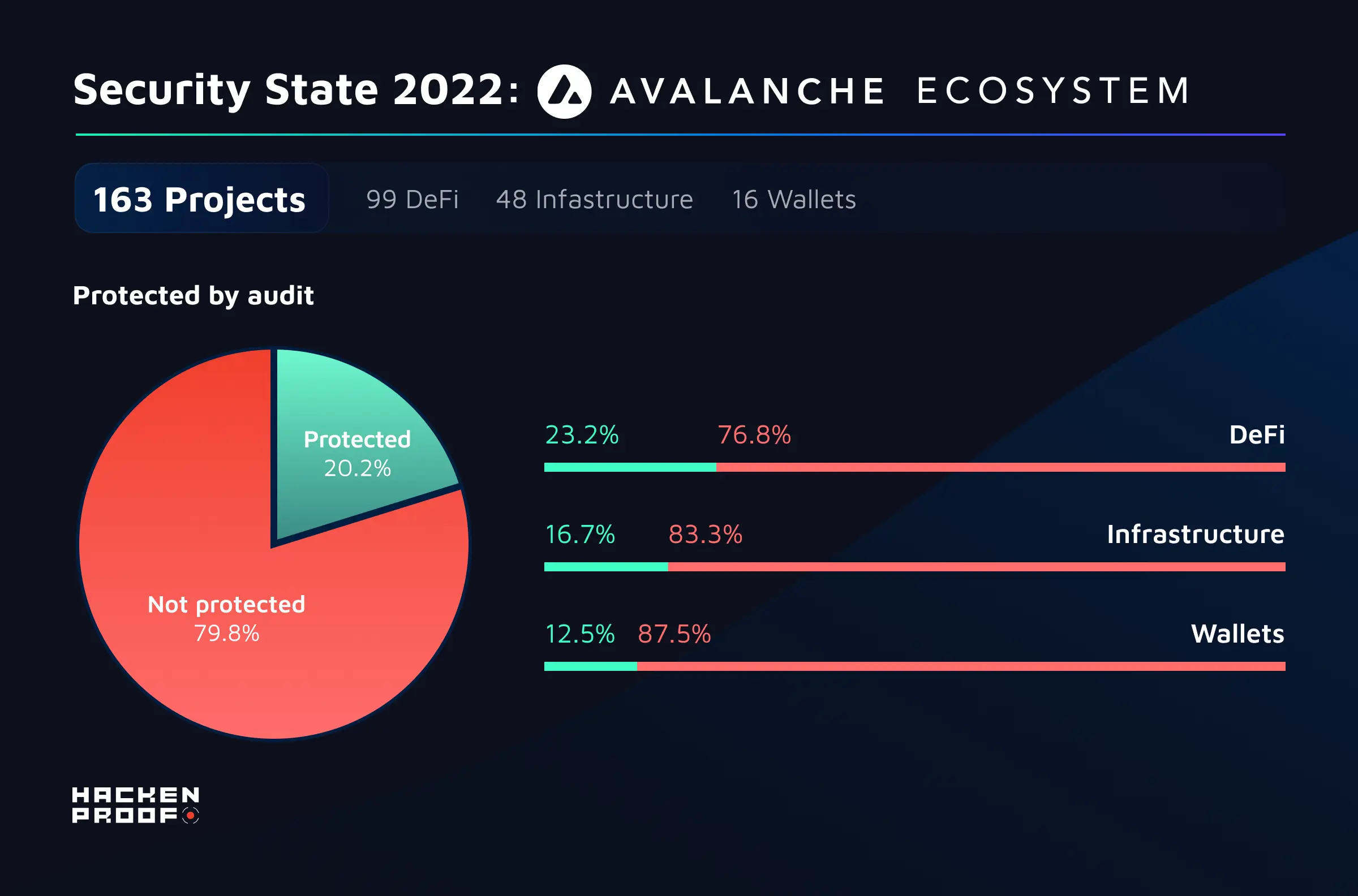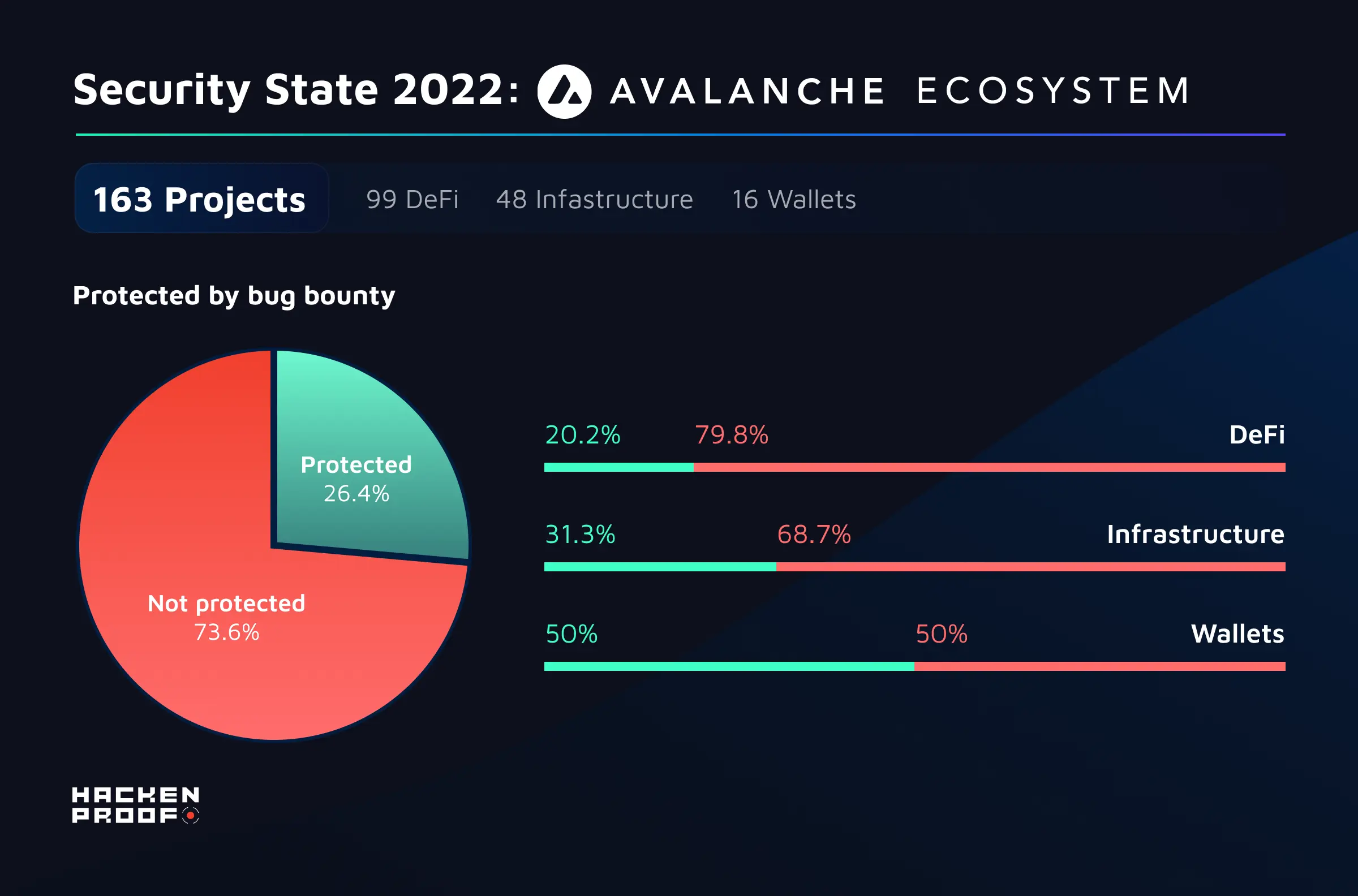 Research Insights
Almost 40% of the projects have either a bug bounty or an audit
Avalanche-supported wallets are the most secured category, despite having only half of the wallets secured
Avalanche projects prefer a bug bounty over audits (26.4% > 20.2%)
DeFi projects prefer to be audited, while infrastructure and wallet projects prefer bug bounties